Perfectly situated properties offering levels of service, accommodation, comfort and cuisine that stretch expectation, all with more than a hint of individuality. Suitable for business or leisure with facilities that provides ideal venues for weddings, ceremonies, conferences and meetings.
With two common type (studio and standard) and more than five different room combination, there's always a place for you at Cherry Homes.
Meeting, Conference, Training and Business Travel. Whether you plan to meet or held a seminar, chances are we have the right facilities to meet your business travel needs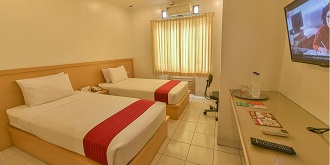 Efficient room type for most business people that keep moving, or for those who want to enjoy their stay at our express hotel. Regardless your needs, our deluxe room can easily meet your needs!!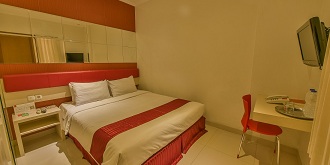 Petite room for those looking for a budget accommodation solution without sacrificing perfect cleanliness and hygiene. Students or budget travelers, this is your best solution!!